Summer Forever
The first official day of summer is just around the corner, and with it already feeling like it here in hot and humid Florida, I'm rounding up some new summer favorites that I've discovered. From fashion to beauty and some things in between, these picks are sure to keep you looking your best and feeling your best all summer long:
Third Oak Eco-Friendly Flip Flops
Responsibly made in the USA, cruelty-free & eco-friendly. These are probably the most comfortable flip flops I've ever worn (no chafing of the feetsies), and oh-so-durable!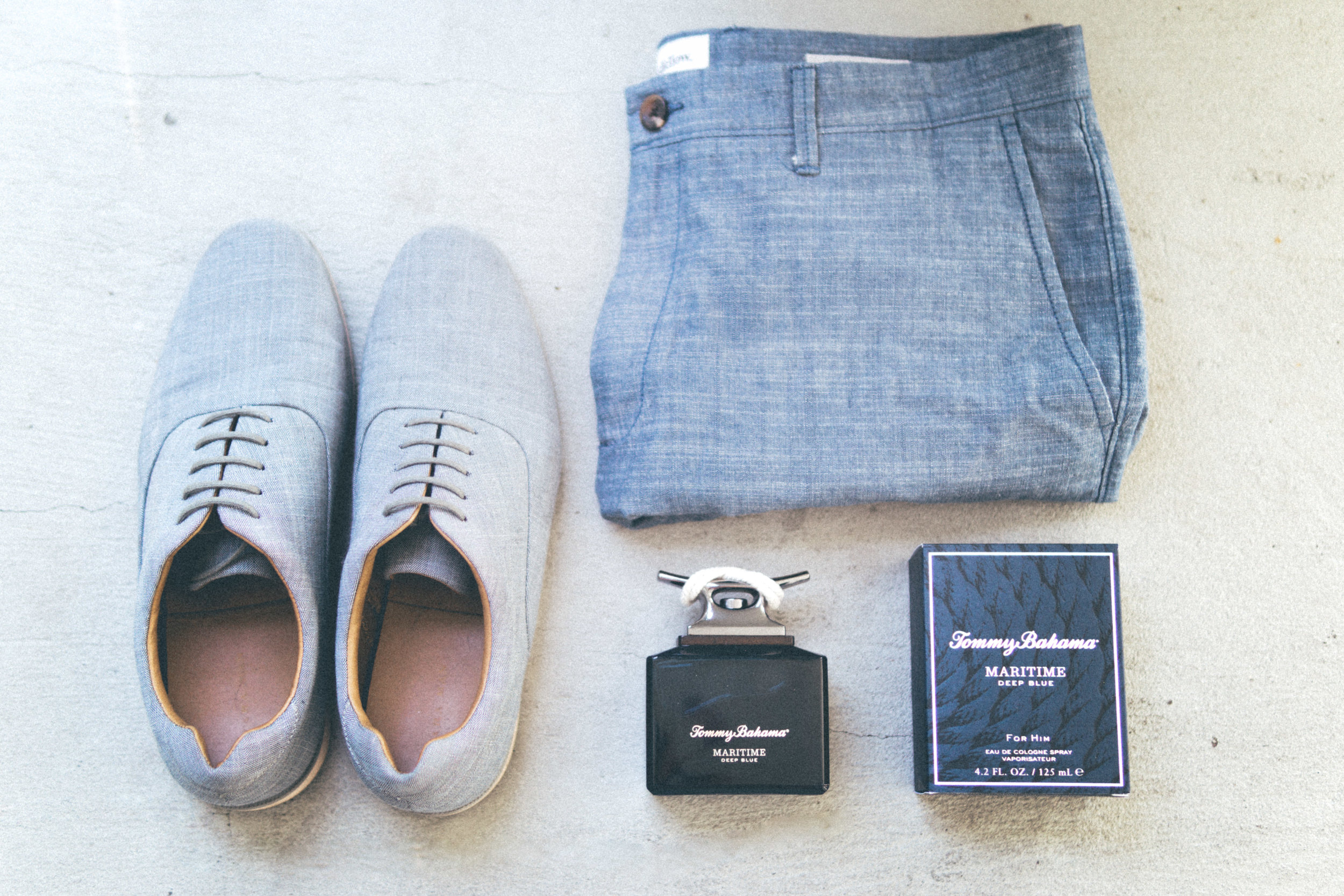 Tommy Bahama Maritime Deep Blue Eau de Cologne
Fresh & woody fragrance with a lovely blend of citrusy bergamot, spicy cardamom & aromatic juniper. Transitions from a wave of fresh florals to warm and earthy musk, cedarwood & patchouli.
FarmHouse Fresh Pedi Delight Sampler
Pamper your feet with a 1-oz. trio of Honey Heel Glaze, Honey Lavender Sea Salt Scrub & Honey-Chai Steeped Milk Lotion. Smells like heaven, and leaves my skin incredibly soft.
Bvndi Victoria Convertible Leather Belt Bag
A chic, 3-in-1 bag? Yes, please. An elegant chain converts from crossbody to belt bag to clutch, perfect to go from day to night! Get 20% off your purchase using code THISJENNGIRL20.
Divina Vince Camuto Eau de Parfum
Divina has easily become my special occasion fragrance. Sunkissed notes of pamplemousse, mimosa blossom, & warm musk paired with sunflower, heliotrope flower & creamy sandalwood.
Artistry Ideal Radiance Illuminating CC Cream
Introducing this powerful CC cream into my make-up routine has immediately brightened & protected my face! I've blended with my usual foundation for extra radiance and smooth-toned complexion.
Goddess Garden Face the Day SPF Moisturizer & Firming Primer
3-in-1 moisturizer, firming primer and sunscreen that protects, repairs and readies your skin for the day. This plant-based cream smells amazing, and offers a smooth base for impeccable make-up application.
Sara Happ Sprinkles Red Velvet Lip Scrub
Rich, warm chocolate infused with hints of silky cream cheese combine to eliminate dry, flaky skin, immediately leaving lips soft & supple. I'm admittedly lazy when it comes to beauty, and while I used to forget to apply lip scrub, the chocolatey deliciousness of this is incredibly motivating.
Georgette Klinger Oil-Free Skin Balance & Coconut Cleansing Milk
Deeply hydrates, rejuvenates, balances & normalizes combination & oily skin types to deliver weightless hydration and smooth fine lines. // Purifies & deeply cleanses skin of impurities & soothes with anti-inflammatory grape and cucumber extracts.
Jessica Simpson Metal Aviator Sunglasses
Glam with a touch of modern Americana; fashion-forward shades to complete your look with style & 100% UV protection. I get compliments on these babies ALL. THE. TIME.
PoolCandy Confetti Glitter Tube
Filled with holographic pink glitter that sparkles in the sun, it's time to glamorize your pool!
Aqua et Sol Men's Swimwear - Resort Collection
Features front snaps with zipper & inside drawstring, back pocket with magnetic closure & zipper, plus 100% Nylon UV-protected fabrication & fast-drying technology.
The Perfect V Luxury Skincare
Luxury multi-tasking beauty creams, serum, mist, cleanser & beauty sheets that pamper, soothe & condition the bikini line. Why neglect an important part of your skin care routine, especially if you'll be soaking in the sunshine all summer?
Shea Terra Organics Hydrosol Waters
Leave your skin silky soft as you tone & hydrate. I've been applying this to my face every evening before bed and my face has never woken up so smooth and refreshed!
*Disclosure: I was gifted the items featured in this post in exchange for editorial consideration. This post was written on my own accord - items included in this round-up are of my own suggestion and are not indicative of the opinions or positions of any of the featured brands.